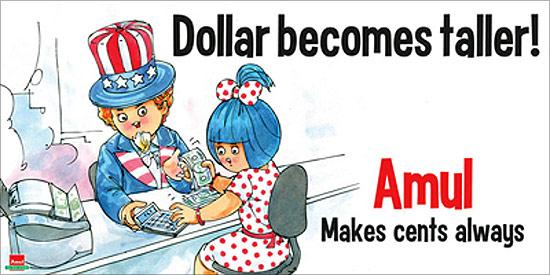 Amul's advertisements have touched the hearts of millions of Indians since decades.

Amul's illustrious advertisement journey began in 1966, when the company approached Sylvester daCunha to design a new ad campaign for Amul Butter.

He designed an ad campaign with a series of hoardings with smart and witty topical ads. The ads became an instant hit.
Today, Amul, the largest food brand in India with an annual turnover of $2.2 billion in 2010-11, has the distinction of running longest running ad campaign in the world.
Manish Jhaveri has been writing the scripts for these hoardings since 1995.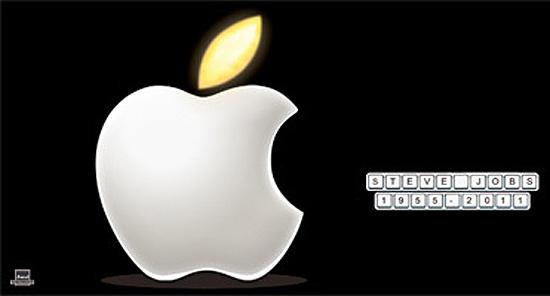 Tribute to Steve Jobs - co-founder of Apple (Oct 2011).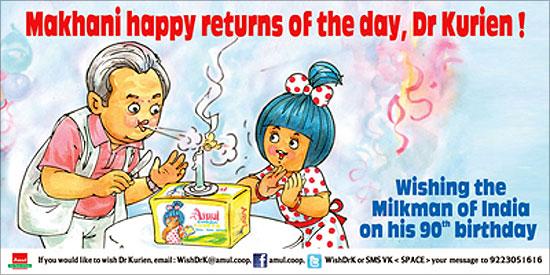 Father of the White Revolution, The Milkman of India and Architect of Operation Flood (Nov 2011).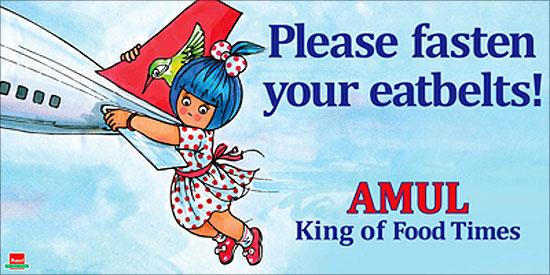 Leading airline (Kingfisher Airlines) in a financial crisis (Nov 2011).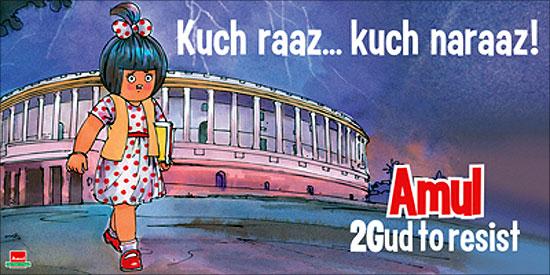 A solution being sought for the 2G Spectrum scam (September 2011).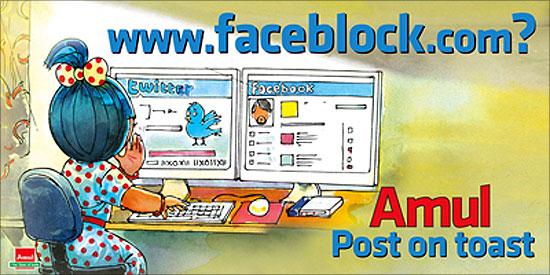 Central minister seeks social media screening (Dec 2011).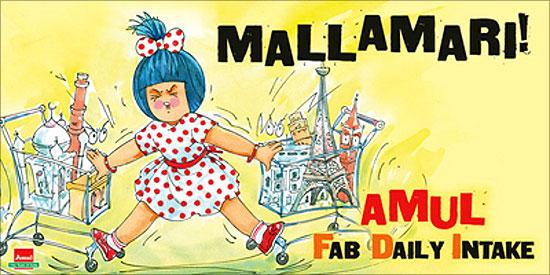 Controversy over FDI in the retail sector (Dec 2011).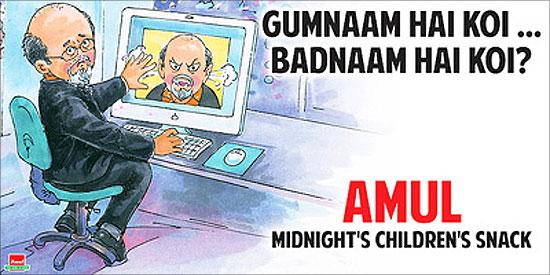 Social networking site, Facebook deactivated famous author's (Salman Rushdie) account in November 2011 suspecting he was an imposter. Later, Facebook apologised and reinstated his account.
The BEST Amul advertisements in 2011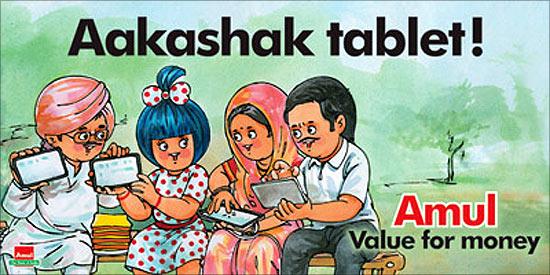 Government rolls out world's cheapest tablet 'Aakash' in October 2011.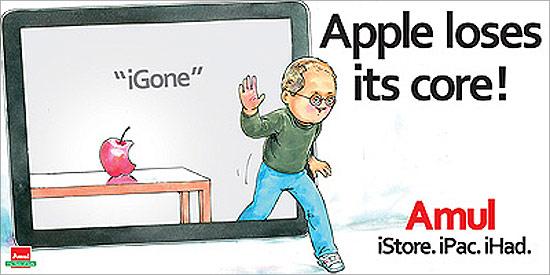 Iconic Apple head Steve Job resigns (August 2011).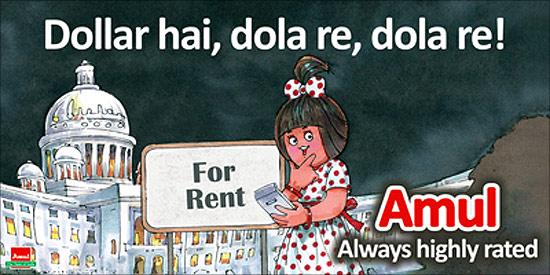 Downgrading of US credit rating (Aug 2011).
.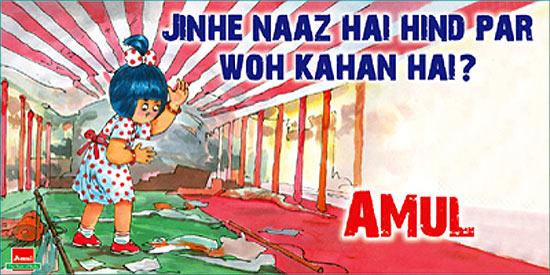 Agitation to recover black money and bring it back to the country (June 2011).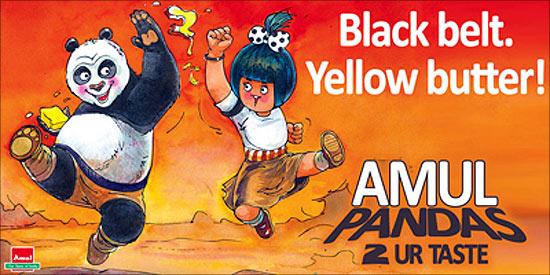 3D Animation film 'KUNG FU PANDA 2' (June 2011).

.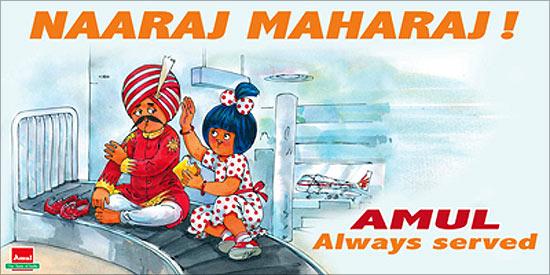 An ad during the airlines' strike (May 2011).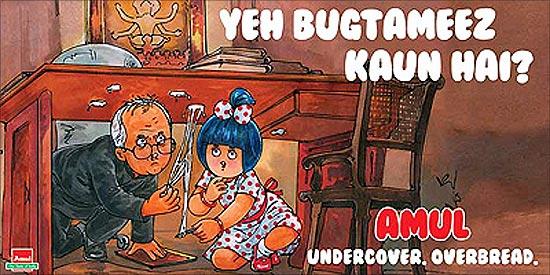 Reported case of bugging the Finance Minister Pranab Mukherjee's office (June 2011).
..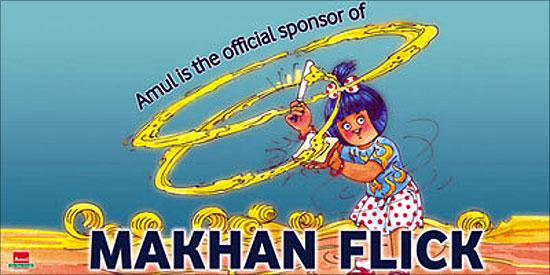 Amul ad based on an TV commercial (March 2011).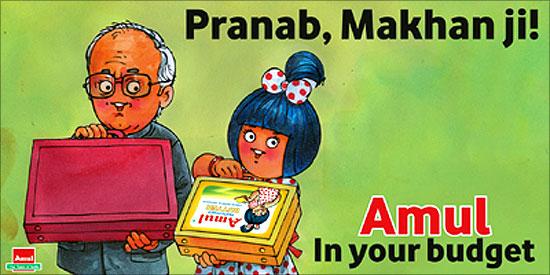 Amul ad based on the Union Budget (March 2011).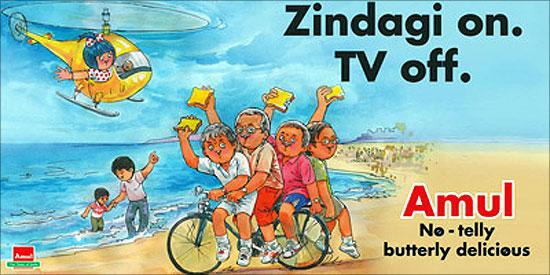 A leading publication promoting 'No TV Day' in Mumbai (January 2011).
.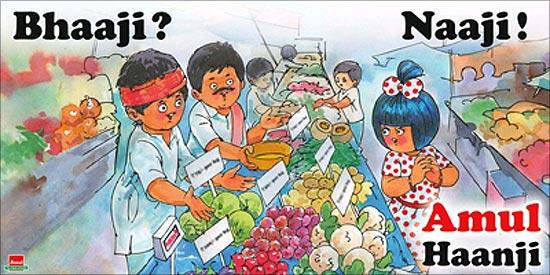 Amul ad shows the unaffordable rise in vegetable prices (January 2011).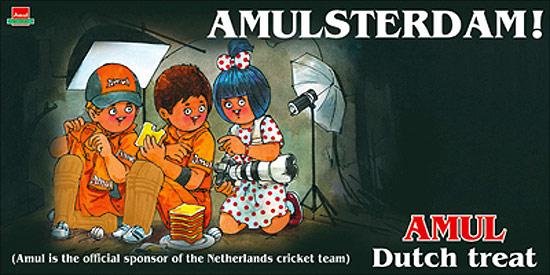 Amul is the official sponsor of the Netherlands cricket team (Feb 2011).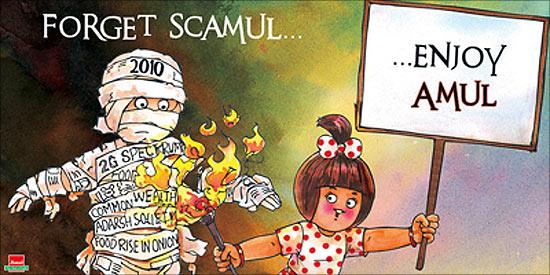 Farewell to 2010 the year full of scams (Jan 2011).