Why I love Dow Chemicals and London Olympics 2012
--- : Exposes double standards of the developed countries
Tushar A. Gandhi
I wonder if Bhopal Gas Tragedy had happened in Kent would they have still allowed Dow Chemicals to sponsor London Olympics?
Amnesty International has attacked the International Olympic Committee for rejecting to terminate Dow Chemicals
Sanghvi -India can rescue London Olympics turning into Shame Olympics. Lashes out at organizers & sponsor Dow Chemicals
Rogge hails Dow role in Olympic movement: Rogge has rejected India's calls to terminate Dow Chemicals' sponsorship
Dow Chemical, responsible for the Bhopal gas tragedy, is shamelessly sponsoring the Paralympics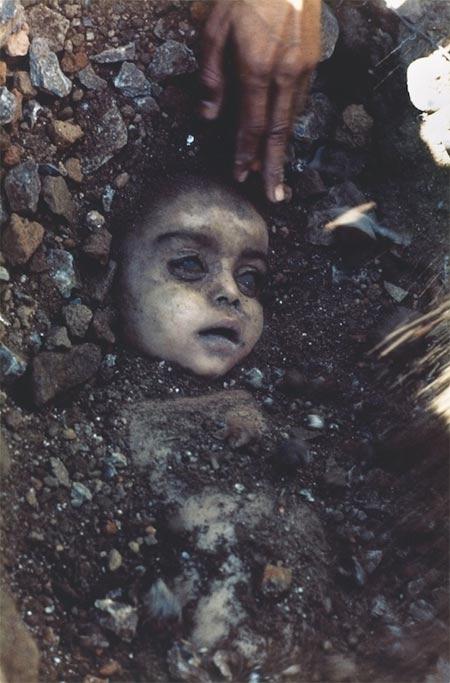 Year: 1984
Photographer: Pablo Bartholomew
Image: A child killed by the poisonous gas leak in the Union Carbide chemical plant disaster in Bhopal, Madhya Pradesh.
Union Carbide is now Dow Chemicals - official sponsors of London Olympics 2012